Pennsylvania Youth Awards
Pennsylvania Youth Achievement Awards
The Youth Achievement Awards are given to recognize the youth's accomplishments with Registered Jersey cattle. Applicants must be the owner of one or more registered Jersey cattle and between the ages of 9 and 20, as of January 1 of the contest year. Awards will be given in three different age categories: Junior division, 9 to 12 years of age; Intermediate division, 13 to 16 years of age; and Senior division, 17 to 20 years of age.
First Year Project Award
An outstanding First Year Project Award contest is open to active Jersey members of an organized 4-H club, who are 8 to 12 years of age. Only juniors that completed their first project year in the year of the contest are eligible to apply for this award. Contestants are required to submit the application along with a handwritten story entitled, "Highlights of My First Jersey Project Year."
Pennsylvania Youth Production Awards
Junior owners of Jersey cattle are eligible to compete in the state's youth production contest. Jersey juniors (ages 8 to 20) can nominate their registered Jerseys on official DHI or DHIA test for these awards. To submit an entry, members must present an official individual cow record that bears an issue date from January 1 to December 31 of the contest year. This form is required to give contest officials a 305 2x mature equivalent value for the records submitted. All submitted records will be judged on mature equivalent (ME) protein production, with the top record earning the Jacob Brunges Production Award. Contestants are only allowed to enter one record per year.
Scrapbook Awards
The PJCA selects outstanding scrapbook awards in three divisions: Junior division, 8 to 11 years of age; Intermediate division, 12 to 15 years of age; and Senior division, 16 to 20 years of age. The scrapbooks are to pertain to the contestants' Jersey project(s) during the calendar year of the contest. All scrapbooks will be evaluated on both the quality and quantity of their contents along with the artistic skill and creativeness shown in their development. Scrapbook must be completed solely by the applicant.
Speech Contest
Youth attending the annual meeting can compete in the speech contest by delivering a speech that focuses on any phase of Jersey business, including current affairs and dairy industry trends. Judges will evaluate the speaker's personal interest in the topic, as well as its appropriateness for a general dairy audience. Participants will compete for prizes in one of three age divisions: junior division, 8 to 11 years of age; intermediate division, 12 to 15 years of age; and senior division, 16 to 20 years of age. Winners of each division will be asked to deliver their award winning speech at the youth banquet.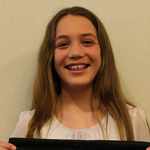 Junior Speech
Olivia Champluvier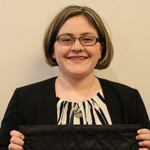 Intermediate Speech
Kaylee Knapp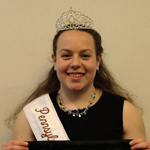 Senior Speech
Hannah Diehl
Dairy Jeopardy
The Dairy Jeopardy contest is a dairy knowledge competition that gives youth the opportunity to compete as individuals in two age categories: junior division, 8-13 years of age; and senior division, 14-20 years of age. Similar to the popular television game show, contestants are asked questions about the dairy industry. The contest is coordinated and conducted by the Penn State Dairy Science Club.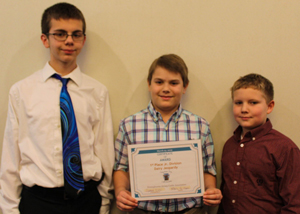 Junior Jersey Jeopardy
Zachary Diehl (1), Ethan Knapp (2)
and Weston Taylor (3)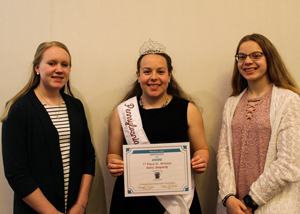 Senior Jersey Jeopardy
Hannah Diehl (1), Katelyn Taylor (2)
and Sarah Diehl (3)
Scholarships
Two $500 scholarships will be awarded to Jersey youth attending a college or who are high school students planning to enroll in a college program within one year of high school graduation. Applicants must have been actively involved with Jersey cattle. Previous scholarship recipients are eligible to reapply for these scholarships.
Pennsylvania Jersey Queen Contest
Pennsylvania Jersey breeders annually select a state Jersey Queen to represent the Jersey breed at various functions and events throughout the state. The Queen Contest will be held in conjunction with the junior recognition banquet at the annual meeting. To be eligible to compete, the Pennsylvania Jersey Queen contestants must live in Pennsylvania, be a daughter or granddaughter of a Jersey breeder or own one or more Jerseys, and be a member or have a family membership to the PJCA. Contestants must be at least 16 years of age, but not older than 22, on January 1 of the contest year.
Submissions
Contact Maria Jo Noble at mjnoble93@gmail.com or 607.483.1413 to request an application form or with any questions about an award or the PJCA youth program. All applications must be RECEIVED by February 19, 2020, and emailed or mailed to Maria Jo Noble at 6430 Coryland Road, Gillett, PA 16925. Applications WILL NOT be accepted late.