Pennsylvania is not only proud of its Jersey breeders, but also the animals that come from them. There have been show ring standouts, high production and genomically elite individuals.
This page also highlights some of the success that has come to Jersey cattle with breeders or owners from Pennsylvania at the All American and Junior All American Jersey Shows.
Results from other shows that happened during and following 2019 are available on the Jersey Journal website.
Genetic Herds of Greatnesss
Jersey breeders from Pennsylvania also focus on improving their herds through genetics. Some of the leading genetic herds based on herd average Jersey Performance Index (JPI) are shown below.
Based on April 2020 genetic evaulations.
Herd
Spruce Row Farm, Inc., Meadville
Van De Jerseys, Transfer
Craig Rhein, Pine Grove
Matt and Alicia Derr, Linden
William and Barbara Cleveland, Wellsboro
Normandell Farms, Liberty
Brian Martin, Kutztown
Irishtown Acres, Grove City
Mark and Shannon Gardner, Dayton
Wingert Farms, Alexandria
Kenny Jersey Farm LLC, Enon Valley
Herd Average JPI
30
26
24
22
21
21
20
19
19
10
8
National Production Leaders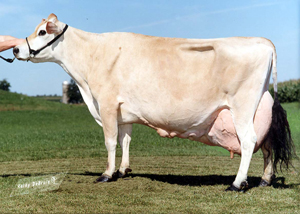 Normandell Khan Ariel - Bred by Normandell Farms, Liberty
Ranks on the National Class Leader List for Top Milk and Protein Overall
Year        Age       Days      Milk            Fat           Protein        Cheese Yield
2001       4-03      365       43,023        1,914           1,529                4,970
Click here for a list of the 2020 National Class Leader List which summarizes the 10 highest lactation for milk, protein, fat and cheese yield in nine age categories. Pennsylvania owned animals are highlighted in yellow.
Top Herds
Pennsylvania herds have been among the top producers in the nation. Several herds were production standouts in 2019, including Van De Jerseys of Transfer, which was the high-producer for fat among herds with 300-749 cows. The dairy also ranked ninth for milk and eighth for protein among similar sized herds. Their 2019 herd average is 20,347 lbs. milk, 1,146 lbs. fat and 766 lbs. protein.
The state also shone in the category for m.e. production among herds with 80-149 cows. Topping two measures of production was Brian Martin of Kutztown. His herd average of 822 lbs. protein and 1,117 lbs. fat topped the competition, while its 22,709 lbs. milk ranked third.
On an actual production basis, Mount Rock Jerseys ranked first for fat production among herds with 80-149 cows with a herd average of 989 lbs. fat.
For more information on the 2019 production rankings, read THIS POST.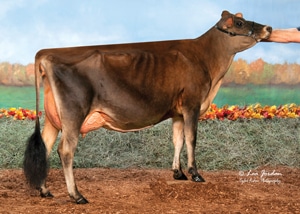 Reserve All American Milking Yearling 
Underground Tootsie Twizzler
Justin and Claire Burdette and Lindsay Bowen and Kevin Doebreiner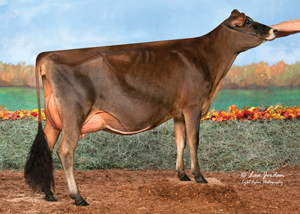 Junior All American Milking Yearling
Reich-Dale Tequila Show Me-ET
Hayden Reichard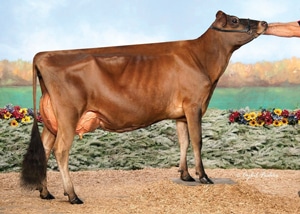 Junior All American Senior Two-Year-Old Cow 
Klinedell Excitation Classy
Jacob D. Kline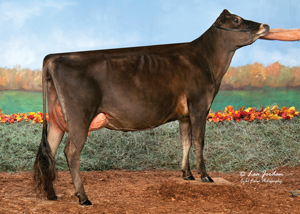 Reserve Junior All American Senior Two-Year-Old Cow 
Joeleebeth Impression Sydney-ET
Breeder: Rodney and Linda Rankin, Bulger
Exhibitor: Kennedy Crothers, NY
All American Junior Heifer Calf 
Big Guns Andreas Vegas Bomb-ET
Breeder: Madison Fisher, Newville
Exhibitor: Dustin Schirm, Borba, Swale, Putt, Iager and Franchise, OH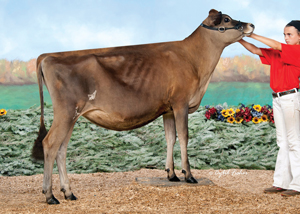 Reserve All American and Reserve Junior All American Intermediate Heifer Calf
Big Guns Andreas Vienna-ET
Breeder: Madison Fisher, Newville
Exhibitor: Lillian Finke, OH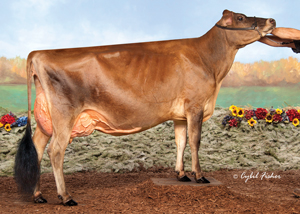 Junior All American Junior Three-Year-Old Cow 
Klinedell Tequila Janice
Jacob Kline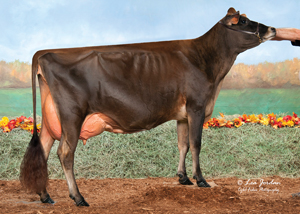 Reserve Junior All American Junior Three-Year-Old Cow 
Reich-Dale Vaden Soarin
Skylar Reichard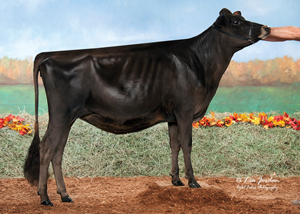 National Junior Champion
All American Junior Yearling Heifer
Big Guns Andreas Virtue-ET
Breeder: Madison Fisher, Newville
Exhibitor: Virtue Partners, OH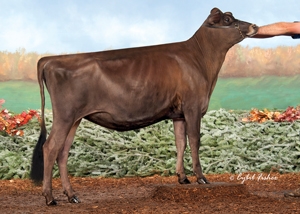 Junior National Junior Champion
Junior All American Summer Yearling Heifer
Big Guns Andreas Vanish-ET
Sabrina Clark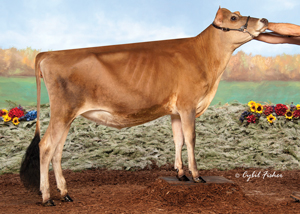 Reserve Junior All American Junior Yearling Heifer
Nobledale Fizz Fanta
Landree Fraley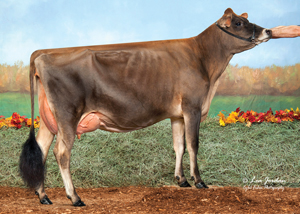 Junior All American Junior Two-Year-Old Cow 
Reich-Dale Vaden Soarin
Skyler Reichard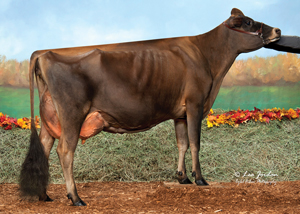 All American and Reserve Junior All American
Senior Three-Year-Old Cow
Stoney Point HG Euphoria-ET
Landree Fraley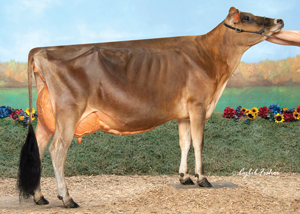 Junior National and National Grand Champion
Junior All American and All American Four-Year-Old Cow
Reich-Dale Vaden Strollin
Hayden Reichard
Reserve All American Winter Yearling Heifer
Coredale Vaden Taffy
Amanda Thompson
Junior All American Winter Yearling Heifer
Highland-H H Gun Storm-ET
Shelby Rader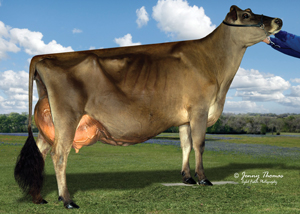 All American Aged Cow 
Big Guns Jamaica Vanilla
Madison Fisher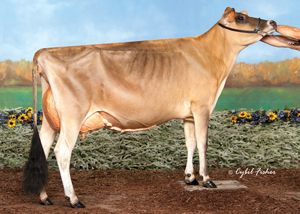 Junior National Grand Champion
Junior All American Junior Three-Year-Old Cow 
Reich-Dale Vaden Strollin
Hayden Reichard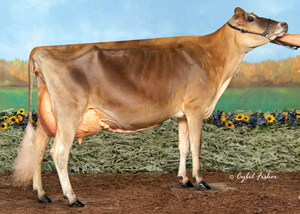 Reserve Junior All American Sr. Three-Year-Old Cow 
Reich-Dale Vaden Salvation-ET
Shaylin Reichard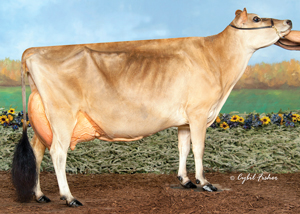 Junior All American Five-Year-Old Cow 
Xanadu Action Farrah Fawcett
George Colpetzer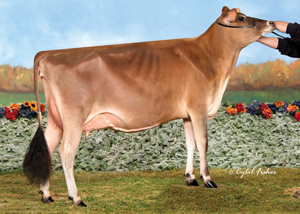 Junior All American Junior Two-Year-Old Cow 
Reich-Dale Vaden Strollin
Hayden Reichard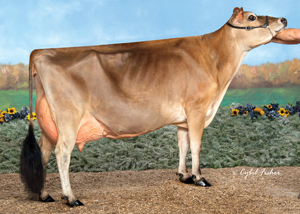 Reserve Junior All American Four-Year-Old Cow 
Xanadu Action Farrah Fawcett
George Colpetzer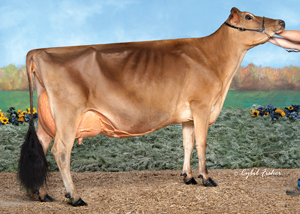 Junior All American Five-Year-Old Cow 
Sho-Me Giller Trina
George Colpetzer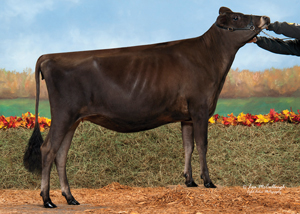 Reserve Junior All American Winter Yearling Heifer 
Stoney Point HG Euphoria-ET
Landree Fraley