AJCA National Award Winners
Pennsylvania Jersey breeders have been faithful servants of the dairy community and developed some of the country's leading herds of Registered Jerseys. Many have been recognized for their achievements with prestigious dairy industry awards. Some of the most recent honorees are shown below. Click on their name for the full article from when they received their awards.
AJCA Young Jersey Breeder Recipients
The Jersey breeders listed below have been presented with the AJCA Young Jersey Breeder Award. Detailed articles on their operations can be found in either the May or June issues of the Jersey Journal of the year they received their award.
Matt and Alicia Derr, Linden (2019)
Jessica Peters and Cole Peters, Meadville  (2017)
Clayton and Renee Kenny, Enon Valley  (2017)
Adam Vance, Alverton (2014)
Jake and Kate Hardy, Belleville (2009)
Roger and Cathleen Alexander, Liberty (2009)
Mark and Shannon Gardner, Dayton (2009)
Charles and Amy Theobald, Waymart (2005)
Chris and Maggie Curtis, Corry (2005)
Joe and Melinda Vanderfeltz, Lawton (2003)
Paul and Carolyn Moyer, Roaring Branch (2001)
Douglas and Julia Martin, Chambersburg (2000)
Carol Greathouse, Sandy Lake (2000)
Thomas Arrowsmith, Peach Bottom (2000)
Craig Rhein, Pine Grove (1994)
Jeffrey and Janet Peters, Meadville (1993)
Glenn Kenny and Family, Meadville (1992)
David Greathouse, Sandy Lake (1989)
David and Robin Phillips, Mohrsville (1988)
David R. and Agnes Norman, Liberty (1987)
Brian Harris, Milan (1986)
Don and Angie Koontz, Bedford (1980)
J. S. Campbell, Jr.                  Craig A. Rhein
Luke B. Carter                      Clyde S. Robison
Helene Z. Dreisbach           R. F. Shannon
Mark O. Gardner                 Charles L. Sharpless
Donald A. Koontz                Samuel J. Sharpless, President - 1868-1874
Charles Miller                       Joseph C. Sibley
David R. Norman                 W. S. Taylor
A. Pardee, Jr.                          L. H. Twaddell
Henry S. Redfield                  James Young
John Bishop VI
Helene Z. Dreisbach
David R. Norman
Other National-Level Achievements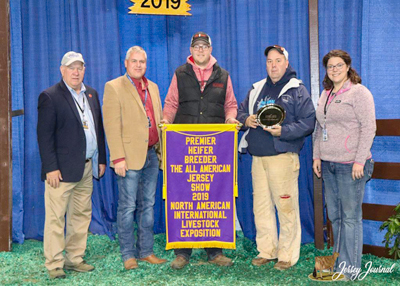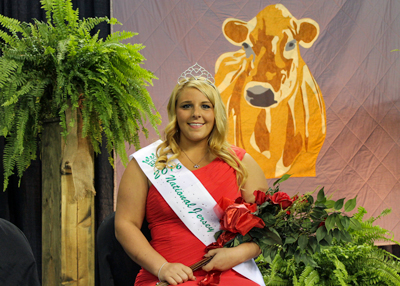 Maria Noble, Gillett
2016 National Jersey Queen